FFI Tactical equipment is currently protecting borders all over the globe. We supply detection and identification equipment to the commercial sector, securing public venues from external and internal threats.
Border security – explosives, narcotics detection and identification
Vulnerable sites – hotels, places of worship, sporting and commercial venues – explosives screening
Maritime – Cruise ship security, boardings and searches
Schools & Colleges – Illicit material (narcotics and explosives) identification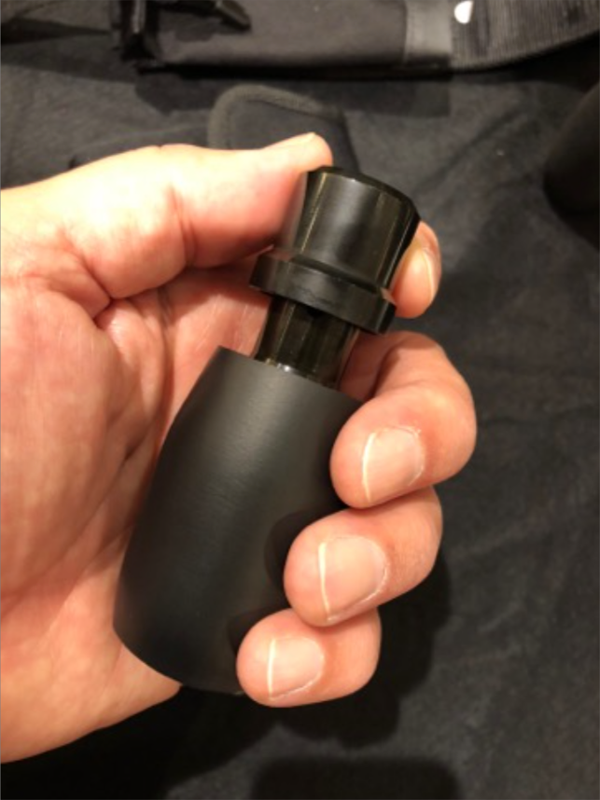 AMT mini Det Pouch
Designed for use in AMT (Advanced Manual Techniques) and manual render safe applications the small, lightweight Mini Det Pouch enables personnel to carry a single electric or non-electric detonator with complete safety.
Using SabreMatTM technology, the AMT Mini Det Pouch prevents personnel against fragmentation, blast effects and detonation transmission. The AMT Mini Det Pouch is best carried in waist belt webbing bandolier (4 units), or, in an individual Molle det carrier.
The AMT Mini Det Pouch has been tested with a No.8 electric detonator initiated inside the chamber with no fragmentation or external blast effect being produced. In addition, to simulate IED-defeat activity, the unit has also been tested with a No.8 electric detonator together with 0.5 grams of C4 adhered to it. Again, no fragmentation or external blast effects resulted.
Designed and manufactured to the highest possible quality standards in the United Kingdom by Energetics Technology Ltd. Energetics Technology Ltd are experts in the field of blast mitigation and blast containment research and development, product manufacture and product testing.Completely contains blast pressure wave and fragmentation protecting personnel
Completely contains blast pressure wave and fragmentation protecting personnel
Enables detonators to be safely carried during operations
Light weight and simple to use
Multiple AMT Mini's can be carried in belt webbing
pouches
Can be used with electric or non-electric detonators.
Robust hard-wearing unit with non-conductive coating
DCU 500 Series Detonator Carriers
The Detonator Containment Unit DCU500 Series reduces the hazard classification and compatibility group from 1.1B to 1.4S, thus improving safety of personnel when storing and transporting electric and non-electric detonators. The DCU500 Series are widely used by de-mining companies and NATO EOD Teams.
Contains blast & secondary fragments protecting personnel when carried by hand
Prevents sympathetic detonation
Enables detonators & explosives to be stored/transported in same vehicle
Improves logistical options significantly reducing transport costs
Comes in various formats to suit most standard types of detonators
Various sizes available to accommodate 8, 16 detonators or larger chamber to accommodate other devices Custom configuration are available
Based on a standard NATO ammunition container
Lightweight – easily carried by hand Easy top loading
Suits most standard types of detonator Stores electric or non-electric detonators Lockable and security sealable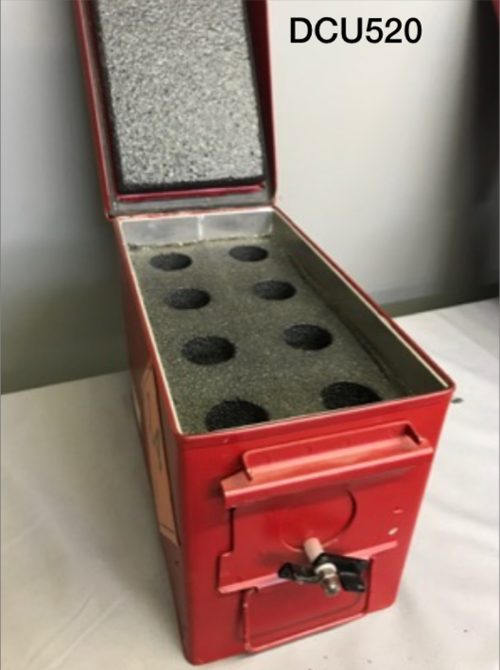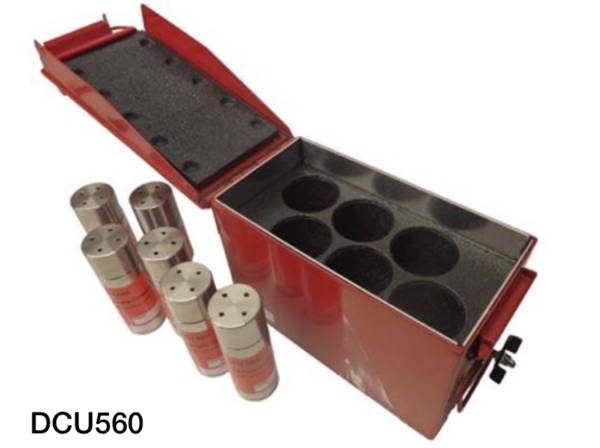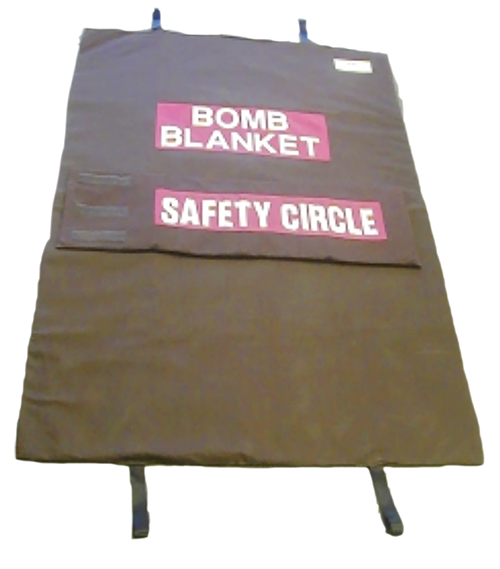 Bomb Blankets
Bomb suppression blanket for quick, temporary protection against IED and other potential explosive blasts…
Features:
1.5 m x 1.5 m size (other sizes on request)
Safety circle to put around the suspect object -bomb blanket drapes over the safety circle
Safety circle is 0.4m in height by 0.4 m diameter
Convenient carry/storage bag included
Fragmentation protection
Handgun protection
Used in IED/EOD operations and de-mining operations
Outer cover is 65/35 Poly Cotton
Aramid 460 gsm
Ballistic panel outer material – Nylon 70
This product is manufactured to Mil-Std-662 E,STANAG 2920 and/or the USDOJ NIJ 010.03
Berry Compliant and Non-Berry Compliant versions available
Threat Mitigation Units
Threat mitigation solutions/options to mitigate terrorist IED's (Improvised Explosive Device) such as letter bombs and suspect devices in baggage.

Ideal for mailrooms, post offices, reception areas, building entrances, airports, airlines sports events, and EOD (Explosives Ordnance Disposal)

Designed to safely mitigate and remove a suspected letter bomb or unidentified package

Compatible with EOD equipment enabling EOD resolution outside the building

Helps protect people and assets from explosions or their threat

Maximizes business continuity and operations

Evacuate the problem, not the business.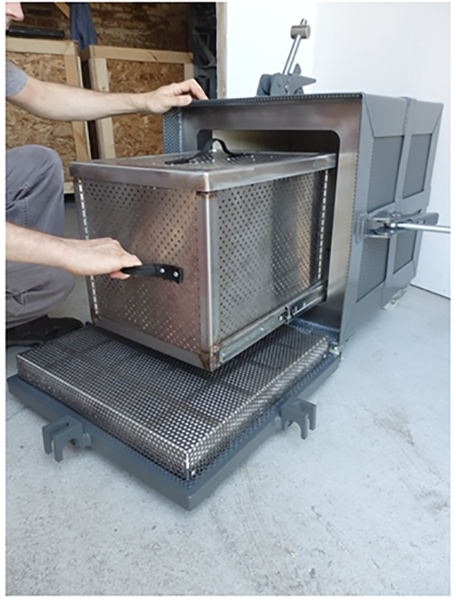 Contact
At FFI Tactical we have consultants and advisors around the world, ready to help you with solutions for your security measures. Contact us to get a free quote.