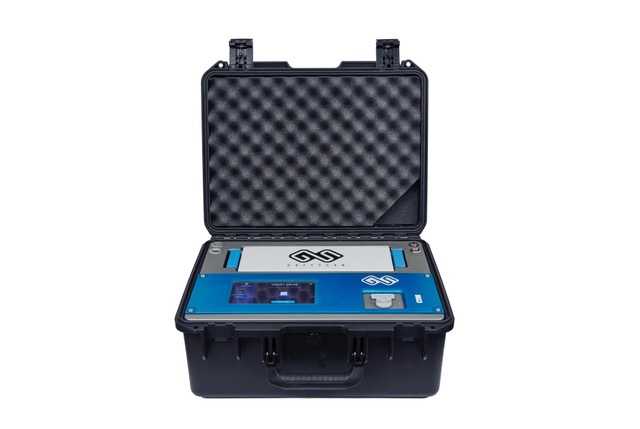 Greyscan ETD-100 Portable Explosive Detector
The world's first mobile CZE platform for detecting inorganic explosives.
Extend and complement your current security capabilities with mobile, rapid, sensitive and accurate detection of inorganic explosives.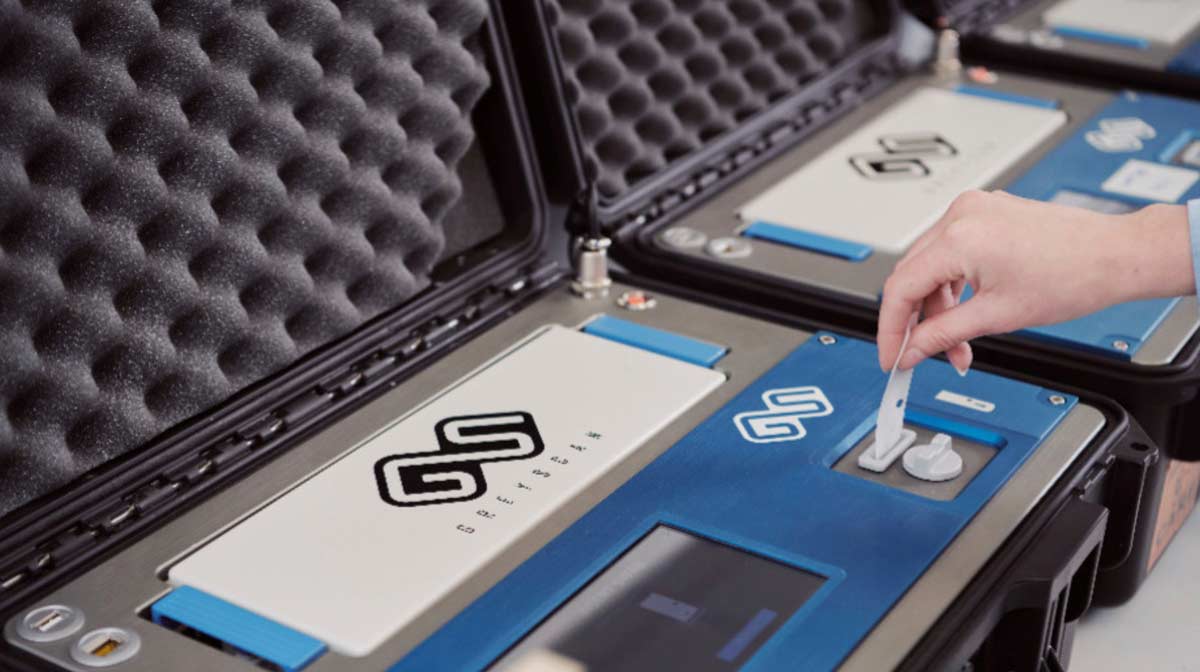 Inorganic detection
The only ETD to detect inorganic salt-based explosives such as the nitrates, chlorates and perchlorate used in home made explosives.
Faster Results
Analytical results in less than a minute compared to slow, time-consuming laboratory equivalents.
More Reliable
Accurate and sensitive detection of a full range of explosive compositions with minimal downtime.
Easy to Use
Intuitive touch screen operation with red screen/green screen audible alarms requiring minimal training for security staff and non-expert users.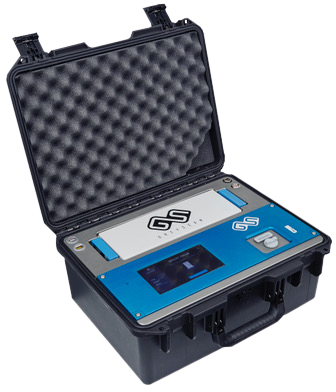 Fast, accurate, portable and easy to use, the ETD-100 has been designed to augment any security checkpoint scenario. Complementary to traditional explosive trace detectors, the ETD-100 is optimized to detect explosive compositions that contain inorganic materials. The deployment of the ETD-100 increases the detection probability of homemade explosives and IEDs which are the predominate threat used in terrorist activities around the world.
Most commonly used in Improvised Explosive Devices and Homemade Explosives the homemade inorganic salt-based explosives such as nitrates, chlorates and perchlorates are the biggest threat in the world of terrorism today. Used in more than 80% of all non-commercial explosives these compounds are the least detectable despite being made from easy-to-source substances.
Suitable for both mobile and stationary applications, the ETD-100 is as effective at points-of-entry for large crowds as it is in a forensic lab helping to determine the chemical make-up of seemingly innocuous substances.
Fieldable Explosive Trace Detection Technology Comparison
ETD
Organic
Explosives
Inorganic
Explosives
Pyrotechnics
Flares
Identifies
Explosive
Field
Deployable
Trace Level
IMS
Thermo-redox
 
Nitrates
Nitrates
Nitrates
Chemi-luminescence
Contact
At FFI Tactical we have consultants and advisors around the world, ready to help you with solutions for your security measures. Contact us to get a free quote.