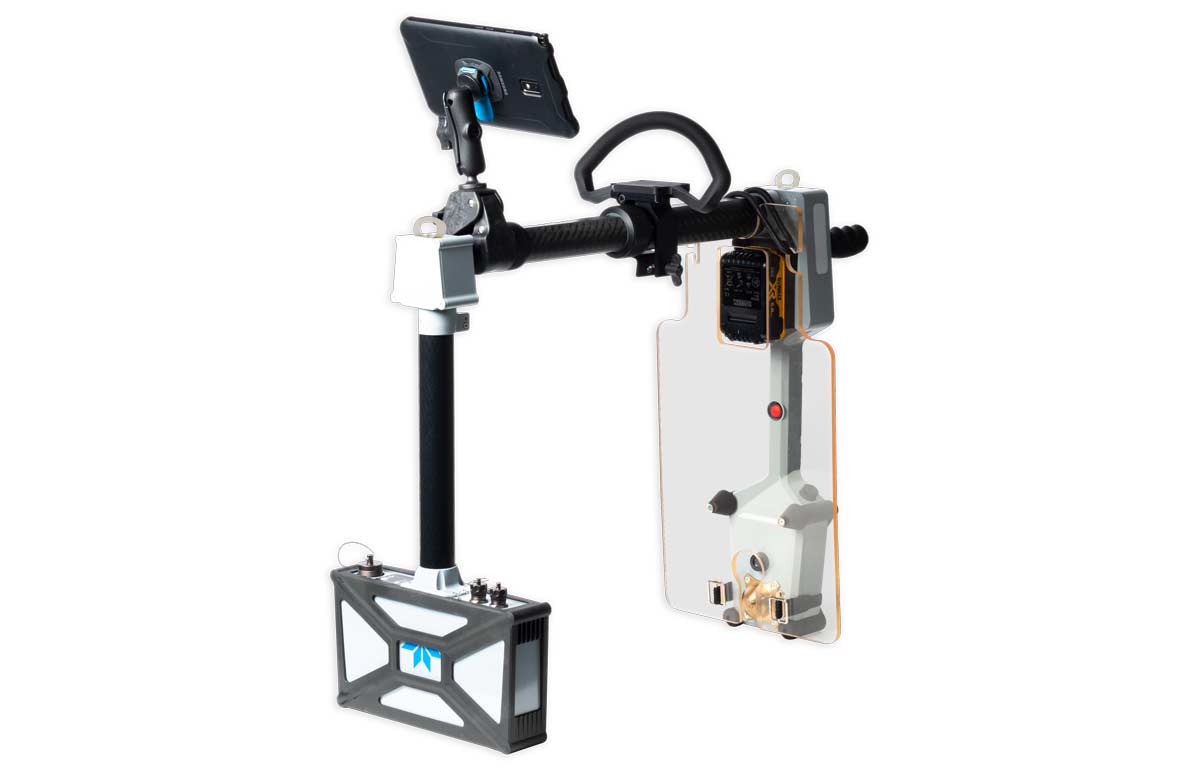 C-View™ Real-time Video X-Ray
The Teledyne ICM C-View™ is a rugged video x-ray system that gives the user a live view of the contents of left-baggage, suspicious packages, and other small items. The handle is adjustable to accommodate various sized items. The screen can be remote from the operator or there can be a redundant screen. Because the system is low x-ray dose, there is no need to evacuate an area in order to inspect an item.
C-View™ is a live video x-ray imaging system specifically designed for hand-held inspections. This light weight and ruggedized system is battery operated for field operations. The video imaging systems allows first responders to have an instant view of the inside of a suspicious item on an integrated display. Save precious time in critical situations with this high resolution imager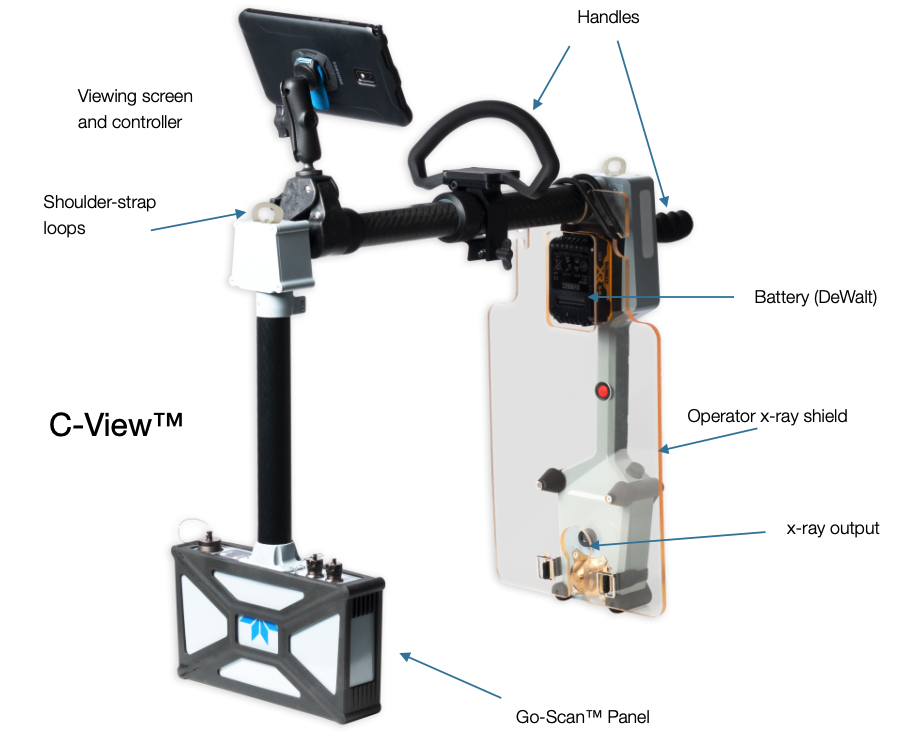 | | |
| --- | --- |
| | |
| Weight | < 6.5 kg / 14.3 lbs |
| Pixel Pitch | |
| Video Frame Rate | up to 30 FPS |
| Energy Range | |
| Adjustable Arm Length | 30cm to ~ 60cm / 12in to ~26in |
| IP Rating | |
| Communication | Wired or Wireless |
| Power Supply | Dewalt Li-ion |
| Software / app | Work with Go-Scan C-Viewer application software, multiple simultaneous displays, snapshot, x-ray settings, and more |
Contact
At FFI Tactical we have consultants and advisors around the world, ready to help you with solutions for your security measures. Contact us to get a free quote.